Custom Walk-In Closets
More than just a closet.
Your Dream Dressing Room
Convert your spare room or extra-large bedroom closet into a walk-in closet designed just for you. Custom walk-in closets from Twin Cities Closet Company are designed, manufactured and installed with only you in mind. They often have drawers, a place for laundry, baskets, plenty of hanging and shelves that are perfect for neatly storing clothes, shoes, ties, belts, purses and accessories. Beauty and functionality go hand in hand with a custom closet system crafted especially for you.
Accessories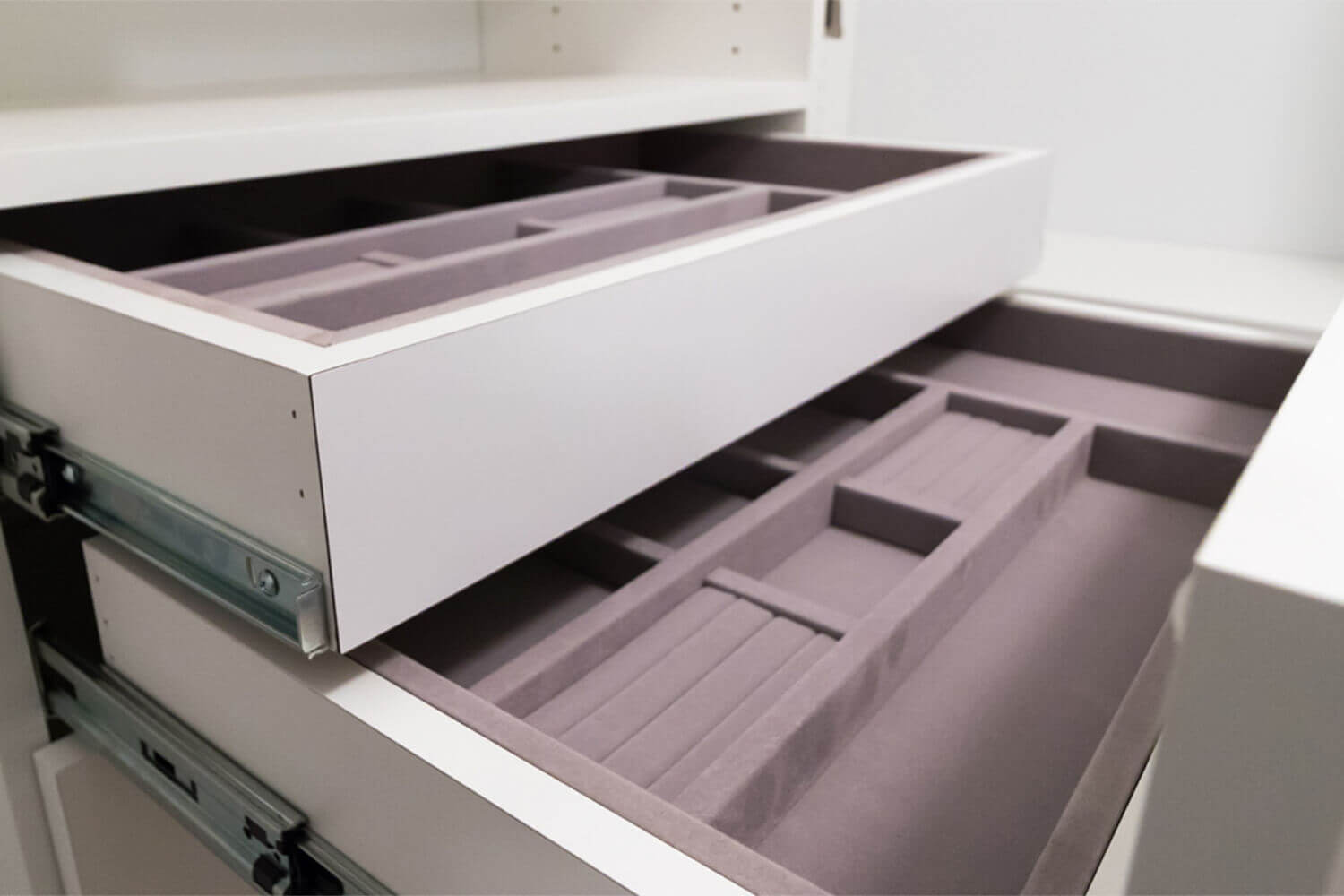 Double Jewelry Drawer
Velvet-lined storage trays to properly store your fine jewelry inside a drawer.
Custom Partition
Existing outlets, baseboards, radiators and other fixtures can stay exactly where they are. We can cut around them.
LED Lighting
Illuminate your space with LED lights. Lighting allows you to not only see your items, but show them off as well.
Tilt Hamper
Keep your dirty laundry accessible but out of sight with a tilt hamper. Finished with a matching door front, this is a beautiful addition to your closet.
Trending Materials
Twin Cities Closet Company upholds our promise of complete customization for every inch of your custom walk-in closet. From traditional to contemporary, we offer trending materials for custom walk-in closets include Walnut, Skye, White and Ember.


Request A Complimentary Consultation
Make space for your…life!