Custom Dining Room Storage Solutions
The space you never knew you needed.
Minimize Clutter in Your Dining Room
If you're looking for creative dining room storage, look no further. Twin Cities Closet Company offers custom built-in dining room storage solutions and display cupboards in Minnesota. If you have a large family, frequently entertain or simply have an affinity for dining ware, finding a spot for all of your tablecloths, silverware sets, glassware and dishware can be tricky. From discrete storage drawers that fit into your dining room furniture to gorgeous, illuminated display cabinets for your favorite china, TCCC offers a wide array of storage solutions that cater and adapt to your home's aesthetic and design needs.
Design Your Own Dining Room Storage Solutions
Get an idea of the design you want before you see it in your own home. Our closet and storage experts at TCCC will create a 3D rendering of your future dining room storage solutions. Before manufacturing and installation, you can make minor tweaks, changes and adjustments while getting a visual idea of the cupboards, built-in cabinets or display case you need in your home. No matter the materials, layout or colors that you choose, we guarantee we will optimize your space to its fullest potential and highlight the belongings you value most.
Materials
At Twin Cities Closet Company, design choices aren't limited. Choose your own materials for your built-in dining room storage, cupboards and more.
Accessories
Glass Shelving
Your shelving should match the standards of your most valuable items. Display your favorite decoration in luxury with custom glass shelving.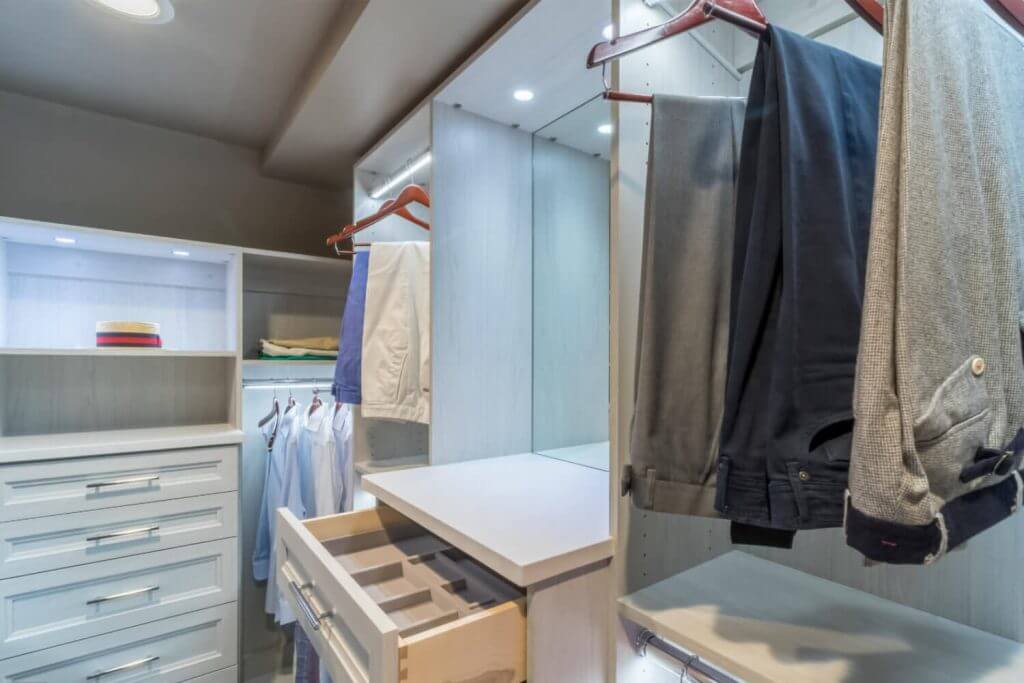 LED Lighting
Draw attention to your favorite dining room displays and features with LED lighting from TCCC.
Built-In Drawers
If you have kids or pets, built-in dining room storage can help you keep your valuables out of sight while making space for everyday necessities.
Crown Molding
Creating something beautiful for your favorite dining ware? Add to the luxury with crown molding that adds a subtle, yet high-end touch.
Request A Complimentary Consultation
Making space for your…life!