Meet The Team
Our entire team is carefully selected for their experience and unmatched skill sets. When you choose us as your partner in customization, you're choosing a local, family-owned business who lives and breathes our core values: dedication, innovation, high-quality, client-focused and solution-based. Our entire team adheres to and believes in our values. Our customers and their projects are taken care of in a professional, efficient and friendly manner. We believe that nothing beats working with a local company and feeling the pride that comes with being an integral part of our team.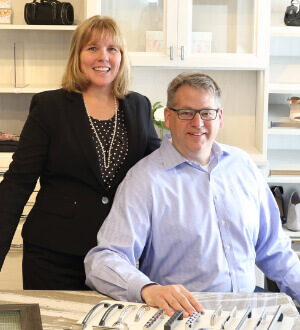 Jeanne and Jim Myers Owners
Jeanne@tccloset.com
Jmyers@tccloset.com
Jim has been in the custom closet industry since 1991. In 2001, he founded TCCC with a goal to have a locally owned custom closet and cabinet business that would be known for top-quality work at a fair price. Jim's success is largely based on his choice of employees who create unique, interesting designs, precise manufacturing and quality installation. Jeanne became Jim's partner in 2010 and brought along her skills in marketing and customer service. She handles marketing, finances and human resources. Together, Jeanne and Jim have grown TCCC into a leader in the custom closet industry by assembling a team of individuals who pride themselves on their excellent work ethic. They oversee all operations at TCCC to ensure customers are receiving the absolute best quality and service.
Todd Molldrem Director of Sales
Chiharu Miller Senior Designer
After growing up in Tokyo, Japan, Chiharu came to the United States and pursued her dream of working in design. She joined TCCC in 2011 with a B.S. in Interior Design from the University of Minnesota and a degree in Cabinetmaking from Saint Paul College. Chiharu is an award-winning designer and puts her background and experience to use, as she believes that even the smallest space can be utilized — something she has proven with her beautiful and functional designs. She is our main contact for residential and commercial designers and builders.
Sarah Morrissette Design Representative
As an interior designer with more than seven years of experience with TCCC, Sarah is an expert in space layout and storage maximization. Sarah has a B.S. in interior design from the University of Minnesota. She has used her knowledge to become a collaborative designer who values her clients' visions for their spaces as well as direction to help them achieve their storage goals. Sarah has worked on projects of all magnitudes including older homes, new construction and condominiums throughout the Twin Cities. In addition to closets, she enjoys working on home and small commercial office designs, mudrooms and garages. As an allied ASID member, Sarah has collaborated with interior designers for custom storage solutions in two recent ASID showcase homes.
Mary Sessing Design Representative
Mary has been with us at TCCC since 2014. She earned a Bachelor's Degree in interior design from North Dakota State University. From a young age, Mary has had a passion for interior design and architecture. She has used that passion while working with clients to provide organization solutions to make their lives easier. She loves working on all types of projects from closets to garages and pantries to mudrooms. Mary also works with many residential builders on both new construction homes and remodels. Her work has been seen in the American Society of Interior Design (ASID) Showcase home in 2015, Artisan Home Tours and the Parade of Homes.
Julie Scharnhorst Design Representative
Julie has been with TCCC since 2005 when she found her passion and began her career in design. She is a graduate of Century College Kitchen and Bath Design Program. Early in her career, Julie transitioned to part-time at TCCC to pursue interior design with a local firm doing residential projects. She has since circled back to TCCC where she continues to design for past and new clients. Julie is passionate about creating functional, elegant spaces and particularly enjoys helping clients see the possibilities for smaller spaces.
Therese Sonsalla Design Representative
Therese joined the TCCC team in 2015. She brought with her both a diverse education and working experience in the fields of design, business, technology, fashion and art. Therese showcases her expertise and talents in her high-quality and leading-edge design elements that she incorporates into each unique design she produces. Therese especially enjoys designing for her customers and working closely with them to create master closet suites and dressing rooms, media rooms, wardrobes, pantries, craft rooms, garages and more. She skillfully combines fresh and functional components that perfectly suit her clients' individual needs, making sure that the color, textures, and specialty finishes are a perfect fit.
Terri Wipperfurth Design Representative
Leigh Murray Design Representative
Ashley Stockwell Design Representative
Liz Esterley Design Representative
Ryan Golz Programming Manager
Ryan joined the TCCC manufacturing team in 2012 and now leads the programming department. Ryan has a B.A. in communication/public relations with a minor in business administration from UW-Stevens Point. Passionate for woodworking, Ryan wanted to learn more about the field, which led him to Saint Paul College where he also earned a cabinetmaking degree. He has also received 2nd place in the SkillsUSA State Cabinetmaking Competition and continues to provide top-quality cabinetry for our customers using his many talents.
Chase Vogt Software Engineer
Chase started at TCCC in March of 2012. He graduated from the University of Minnesota with a B.S. in anthropology. When Chase joined the team, he helped manage the company's website and social media presence. Now, Chase is responsible for creating and maintaining a library of custom closet and cabinet parts for our screen-to-machine technology and developing code to simplify and automate our process. When he's not at TCCC, Chase enjoys traveling and is always looking forward to his next excursion.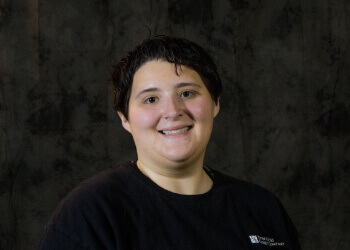 Hayley Fletcher CNC Programmer
Hayley joined the TCCC team in 2015. After working in the fitness industry, Hayley earned her degree in cabinetmaking from Saint Paul College in 2015. Hayley began her career with TCCC in the manufacturing department gaining important knowledge and insight which has helped her excel in programming. Her favorite part of the workday is the collaboration necessary to make each project come to life and working closely with her colleagues. Outside of work, Hayley loves doing activities outdoors and spending time with her friends and family.
Holly Soldner CNC Programmer and Design Assistant
Holly began working for TCCC as an intern and joined the team full time in 2019. After graduating from UW-Oshkosh with a B.A. in psychology, Holly also studied at St. Paul College where she obtained her cabinetmaking diploma. During the workday, Holly loves meeting with the manufacturing team to go over each project for the day. When she's not at work, Holly enjoys spending time outdoors camping, kayaking, hiking, gardening and spending time with her dog, Comet.
Jairo Amaya Programming and Manufascturing Technician
Joel Dehnel Operations Manager
Joel has been working with TCCC since 2013. He has a B.A. from the University of Minnesota in communications and media production. Joel's previous work includes live and post-production of Division I NCAA athletics. Since then, he has become proficient in all media production elements including writing, producing, directing and editing. Joel is responsible for our television spots as well as our online videos. Joel's passion for media production is unmatched and he uses that drive to help propel the TCCC brand.
Caroline Moynihan Marketing Communications and Graphic Design Specialist
Caroline is the Communications and Marketing Specialist and in-house Graphic Designer. She started her marketing career working as a student employee in the Marketing Communications Office at Gustavus Adolphus College where she worked on marketing events and video. She earned her B.A. in communication studies from the University of Minnesota and, in 2016, joined TCCC full-time and now continues to be involved with our creative team. Caroline designs both eye-catching and interesting print and digital advertisements and promotes our core values and branding through our events and social media. Her passion lies in promoting and portraying the TCCC brand in such a way that encapsulates all of the values our company stands for.
Brad Kunz Shop Lead
Brad began working for TCCC in 2019. Prior to manufacturing custom storage solutions, Brad gained 5 years of experience in commercial and residential framing and sheetrocking. He also has experience in carpentry and construction. Brad loves assembling and installing closets and watching them come together like a jigsaw puzzle. In his free time, Brad enjoys learning about science, playing video games and enjoying live music.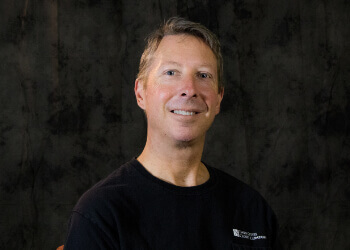 Mike Gresham Manufacturing Technician
Mike joined the TCCC manufacturing team in 2017. Mike's previous experience includes sales & production in various businesses. He also has a B.A. in sociology from UW-La Crosse. Mike's favorite part of the workday is the afternoon, where he can take a step back and see what the team has already accomplished and which projects are still in the manufacturing process, ready to be crafted and prepared for installation.
Paul Enriquez Manufacturing Technician
Paul joined the TCCC manufacturing team in 2019. Paul has both managerial experience in food service as well as hands-on experience working in manufacturing. His favorite part of the workday is crafting cabinets, because he enjoys seeing the parts come together for a finished product. In his free time, Paul enjoys fishing, spending time with his family and playing hockey.
Adam Dickerman Manufacturing Technician
Adam joined the TCCC installation team in 2018. Before installing, Adam worked in maintenance and moving. His favorite part of the workday is the camaraderie of his colleagues and the feeling of completion when the finished project comes to life after installation. Adam enjoys fishing, golfing, traveling and playing video games when he's not working.
Cameron Coile Manufacturing Technician
Andrew Rohrich Manufacturing Technician
Hanna Hickman Manufacturing Technician
Kevin Dee Installation Manager
Kevin started with TCCC in 2019 and he brought with him a wealth of experience in both managing and installation. Kevin has spent many years managing installation teams both locally and regionally. He also has a background in remodeling services such as flooring, kitchen, bath, and millwork. Kevin loves team meetings and using the time to brainstorm new ideas and methods to improve productivity and efficiency. He takes great pride in his installation team when everybody comes together to solve a problem. In his spare time, Kevin enjoys being a true Minnesotan with his family by spending time in the outdoors.
Joe Zimmerman Installation Technician
Joe started installing for TCCC in 2018. Before joining the installation team, Joe had 15 combined years of restaurant management and general management experience in the food industry. Joe loves every part of the workday from loading the vans in preparation for installation to seeing the finished project come together. In his free time, Joe also enjoys reading and crafting furniture.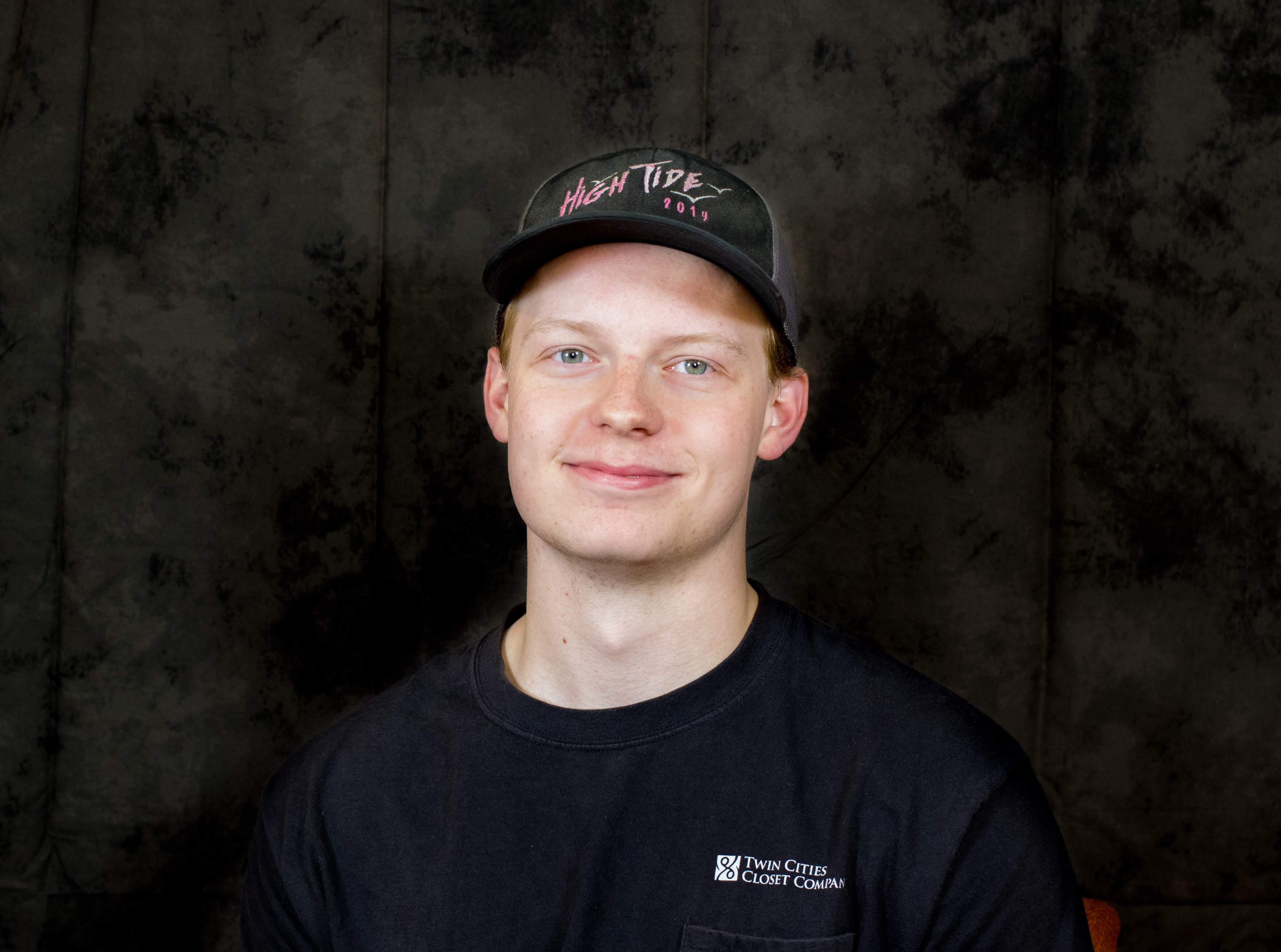 Zach Anderson Installation Technician
Zach joined the TCCC team in 2019. Zach is currently enrolled at UW-Milwaukee and has previous experience in construction and at a brewery. His favorite part of the workday is seeing the finished product come together. When Zach is not at TCCC, he enjoys playing sports, hitting the gym, cooking, and spending time with friends and family.
Chris Sandmann Installation Technician
Chris joined the TCCC installation team in 2012. Before TCCC, Chris garnered experience working in the construction industry in various areas such as framing, roofing, siding, trim, and flooring. Having years of construction under his belt, Chris loves the personal touch that comes with installing for TCCC. His favorite part of the workday is seeing the customer's excitement after he finishes installing their custom storage solution. When he's not at work, Chris enjoys spending time with his family.
Jon Qually Installation Technician
Kyle Heppler Installation Technician
Trevor Weldy Installation Technician
Erick Thomas Installation Technician
Dylan Martineau Installation Technician
Ryan Trautner Installation Technician
John Martin Installation Technician
Request A Complimentary Consultation
Making space for your…life!