Custom Kitchen Pantries & Closets in MN
Your kitchen storage, reimagined.
Improve your kitchen's efficiency with a custom kitchen pantry design.
The pantry is an essential part of an organized and functional kitchen that can help you save time and money. Whether you are looking for a large pantry closet design or small custom pantry shelving, our experienced designers will work with you to create a custom kitchen pantry that perfectly suits your kitchen.
We offer unique custom pantry shelving systems in MN that allow us to install roll-out shelves, spice racks, baskets, broom holders and lighting that will help you make the most of your space.
Kitchen Pantry Accessories
Tray Dividers
Save yourself from stacking serving trays and baking sheets with vertical tray storage. Not only do tray dividers save space, but they also keep your items orderly for quick access.
Roll-Out Rack
An innovative solution for neatly storing your table linens. The hanging system allows you to choose your tablecloths and runners easily without needing to iron them.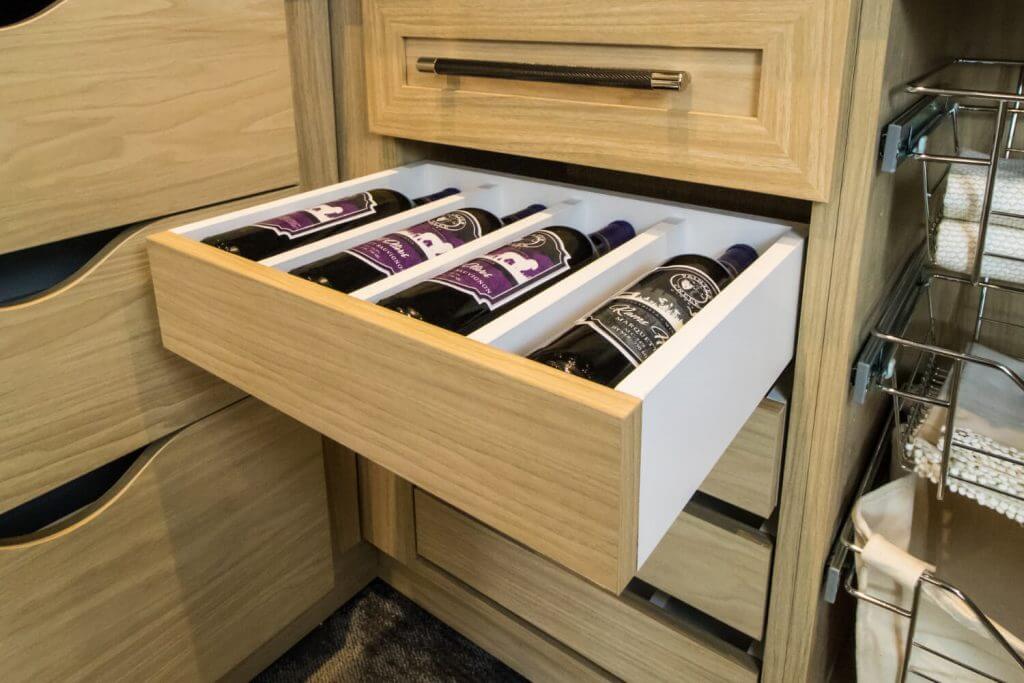 Drawers with Dividers
The ultimate feature — clutter-free drawers. Perfect for storing utensils, wine bottles and more.
Materials
Twin Cities Closet Company upholds our promise of complete customization for every inch of your custom pantry closet with a seamless process. From traditional to contemporary, we offer trending materials for pantry closet designs, including Folkstone, Natural Linen, White and Casting at First Light.
Request A Complimentary Consultation
Making space for your…life!