Custom Reach-In Closets
Customization for even the smallest spaces.
Bedroom, Linen, and Entryway Closets
Twin Cities Closet Company can maximize your space with a well-designed custom reach-in closet. Storage options for our custom reach-in closets include long hang, medium hang, double hang, drawers, baskets, shelves and accessories.
Many of our clients come to us with a reach-in closet that only has a rod-and-shelf or wire system. With a new custom reach-in closet system from Twin Cities Closet Company, you can amplify your hanging space by adding shelves, drawers and baskets.
Accessories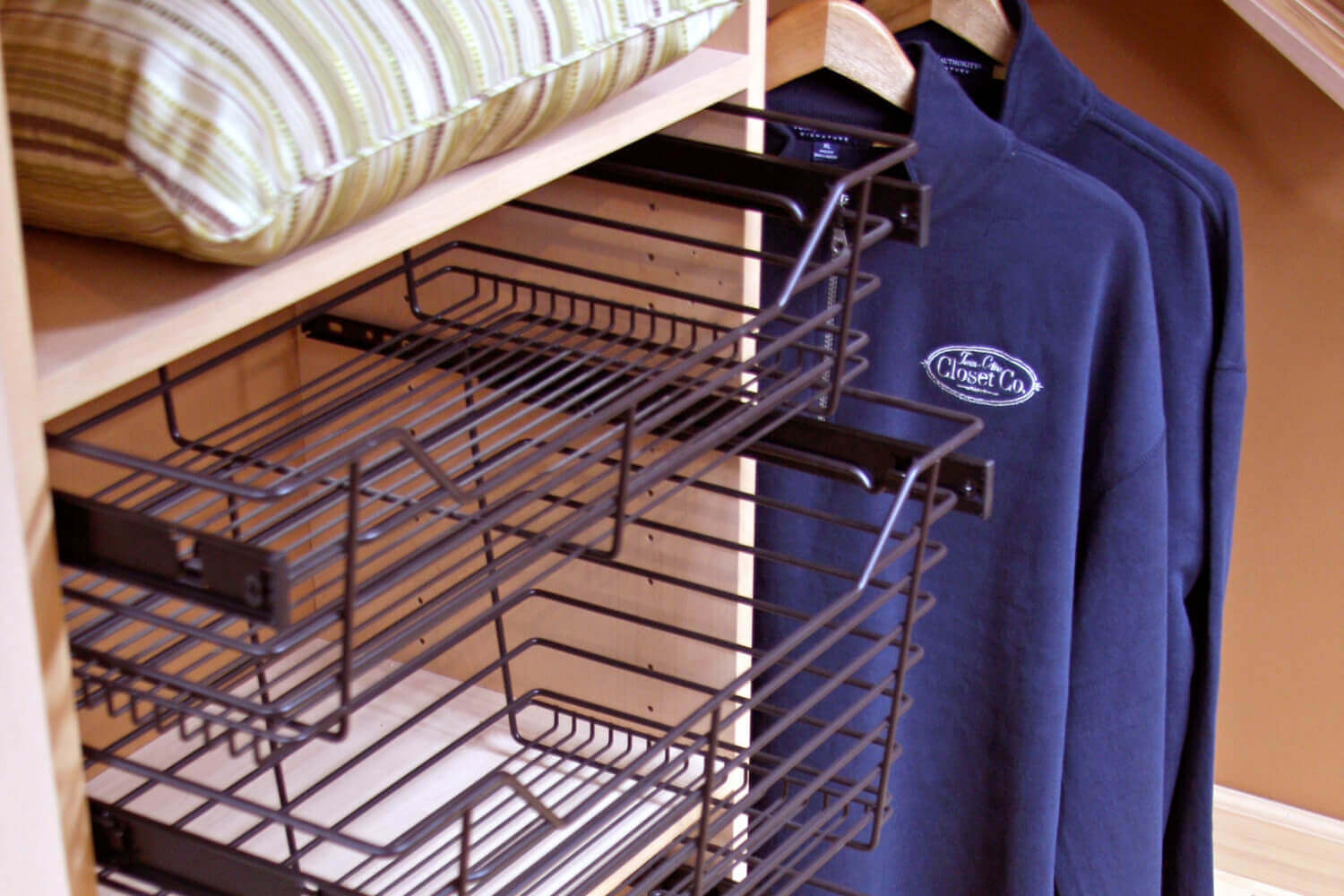 Pull-Out Wire Baskets
Ideal storage for clothing and shoes. Portability and visibility allow for easy access to contents.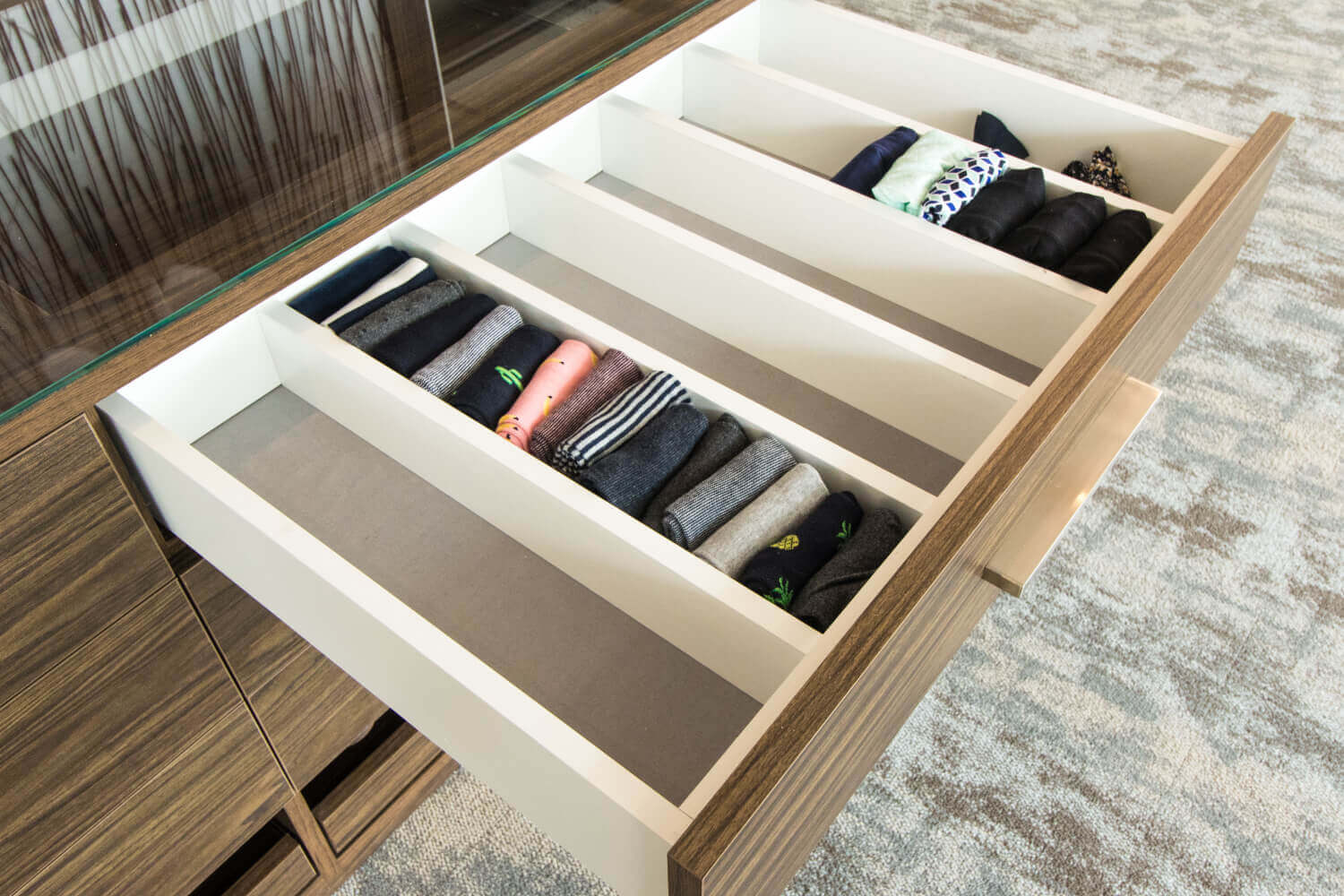 Drawer Dividers
The ultimate feature for Marie Kondo enthusiasts. Organization to store your items in a clutter-free fashion.
Necklace Board
Hang your necklaces in style so they don't tangle. This is a great solution for long necklaces that pair with your wardrobe.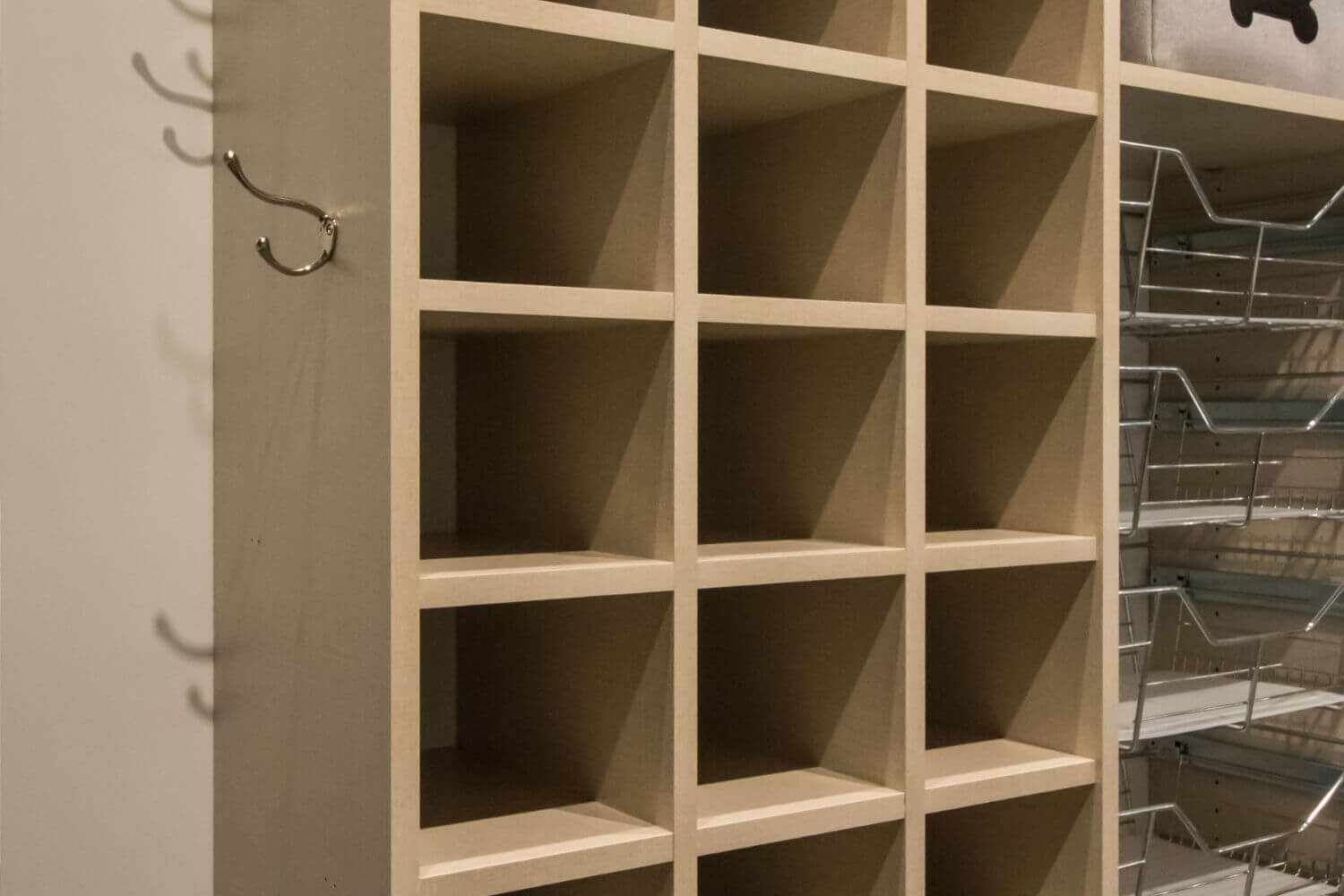 Vertical Dividers
Easily store your clothing, wallets, purses, shoes or clothing.
Trending Materials
Twin Cities Closet Company upholds our promise of complete customization for every inch of your custom reach-in closet. From traditional to contemporary, we offer trending materials for custom reach-in closets include White, Gregio Pine, Skye and Hardrock Maple.

Request A Complimentary Consultation
Make space for your…life!