Custom Craft Room Closets
Craft Room Closet Ideas from Twin Cities Closet Company
Twin Cities Custom Closet Storage and Organization for Craft Rooms
Looking for a way to store your craft supplies so they get used instead of piling up? Twin Cities Closet Company can design a custom craft room closet just for you. From pull-out storage baskets to soft-close drawers, adjustable racks, and in-closet lighting, our designers can create a custom craft room closet to keep your hobbies organized and tidy.
Our extensive selection of materials, finishes, details, and organizational solutions means we have plenty of ideas when it comes to your custom craft room closet that will not only work for your home, but fit into your style and aesthetic. All of our products are made-to-order in our Twin Cities facility by experienced cabinet makers.
Accessories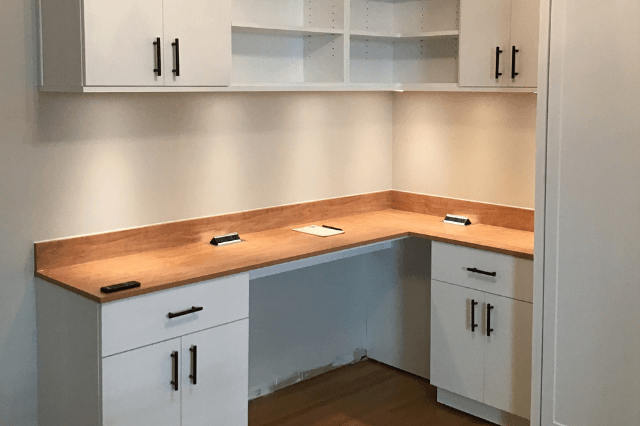 LED Lighting
Gain better visibility into your craft room closet with LED lighting that illuminates all the nooks and crannies.
Baskets & Drawers
Wrangle all the bits and pieces of your craft with baskets and drawers that keep things organized and at arm's reach.
Countertops
Utilize every bit of square footage available with countertops that give you more space to work.
Request A Complimentary Consultation
Making space for your…life!